Moving & Storage
Moving is stressful. That's why other people hire you to handle their moving and storage needs! Clients trust you to treat their property like their own and make things right in the rare occasion that issues arise.
At Trust Shield Insurance Group, we partner with you to develop comprehensive and stress-reducing coverage. When problems occur our coverage and team are ready to help ease the burden.
Clients We Cover
Residential Moving
Corporate Moving
Specialized Handling Moving
Records Storage & Destruction
Coverages We Offer
Property
Business Personal Property
Electronic Data Processing
Equipment Breakdown
Business Income & Extra Expense
Commercial Liability
Warehousemen's Legal Liability
Commercial Auto
Motor Cargo Coverage
Worker Compensation
Umbrella
Employers Practices Liability
Employee Benefits Liability
Cyber Liability
Associations
We are proud to be a member of: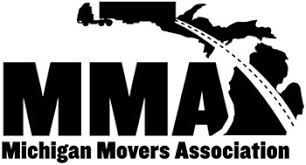 Interested in learning more about how we can protect your moving and storage business? Contact us today for more information.