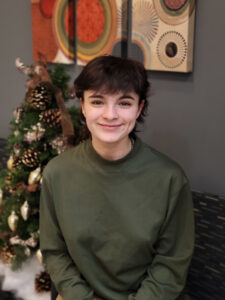 Jillian Koenig
Jillian Koenig is the Personal Lines Account Manager for Trust Shield Insurance Group's Schoolcraft office. She joined the company in September 2022.
At the Office
Jillian is responsible for answering our phones and greeting customers. Additionally, she handles data entry and any mail that the office receives.
Jillian's favorite part about her role at Trust Shield is taking care of the daily download. She enjoys the cathartic nature of data entry and the problem solving that goes with it.
At Home
A native of Kalamazoo, Jillian lives with her rat terrier named A$AP Rocky. She's currently a KVCC student, and this is her first time working in the industry.
When she's not spending time with A$AP Rocky, she enjoys reading, hiking, roller-skating, and doing yoga. She can also do the worm dance—it's very impressive!
At Your Service
Contact Jillian Koenig today!
(269) 679-4918