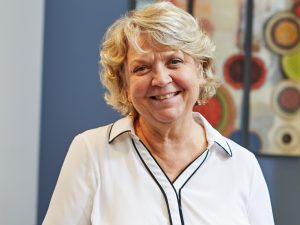 Carla Burns
Carla Burns is our commercial lines technician at the Schoolcraft location of Trust Shield Insurance Group. She joined our agency in September 2019.
At the Office
Carla came to our office with 25 years of industry experience from her previous positions in servicing & selling personal lines insurance and also working in the claims department on Personal Injury claims.   Carla assists the Commercial Lines department with processing, filing & payments.  She is also in extensive training to become an account manager for the Trust Shield team.
Carla enjoys learning about commercial lines insurance, assisting clients & the opportunity to be a part of our fabulous team here at Trust Shield.
At Home
Carla resides in Schoolcraft, MI with her significant other, Michael.  Between them they share 2 single sons,  2 married sons,  4 granddaughters & 1 grandson.
Carla is the happiest with the sun on her shoulders, dirt on her hands, plants in her wagon & grandchildren playing in the yard.
At Your Service
Contact Carla Burns today!
(269) 679-4918