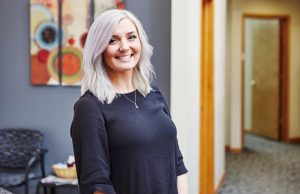 Ashly Kamp
Ashly Kamp serves as a Commercial Lines Account Manager at the Schoolcraft location of Trust Shield Insurance Group. She joined the agency in February 2018.
At the Office
Ashly comes to the Trust Shield team with 4 years of industry experience including claims and Commercial Lines underwriting.
She is currently attending Davenport University working towards her bachelors degree in marketing.
Ashly is excited about being a part of an organization that is embracing changes and helping their customers understand insurance.
At Home
A Hopkins native, Ashly now lives in Caledonia with her fur baby Philburt.   She enjoys hiking and going for walks, preferably when it is warm out.
Ashly volunteers every year to assist in the largest European car show in Michigan.
At Your Service
Contact Ashly today!
(269) 679-4918